The annual Kenan Institute Student Awards:
Honor outstanding UNC Kenan-Flagler Business School students who excel in specific areas.
Recognize those who have exhibited outstanding service and commitment by exceeding expectations during their tenure.
Celebrate those who exemplify Kenan-Flagler's core values of excellence, leadership, integrity, inclusion, community and teamwork, as well as advance the mission and vision of the Frank Hawkins Kenan Institute of Private Enterprise.
Honors include:
John Kasarda Research Excellence Award, for excellence in research (for graduating Kenan Scholars).
Thomas A. Stith and Yolanda Kaye Stith Leadership Award, for exceptional leadership and service (for any graduate student).
Rollie Tillman Outstanding Achievement Award, for exceptional leadership and research (for any graduating undergraduate business student).
James "Jim" Johnson Policy Impact Award, for exceptional dedication and outstanding contributions to the greater community (for any Kenan Scholar).
Frank Hawkins Kenan Distinguished Scholar Medal, for commitment to upholding the legacy and vision of Frank Hawkins Kenan (for a graduating Kenan Scholar).
Previous Winners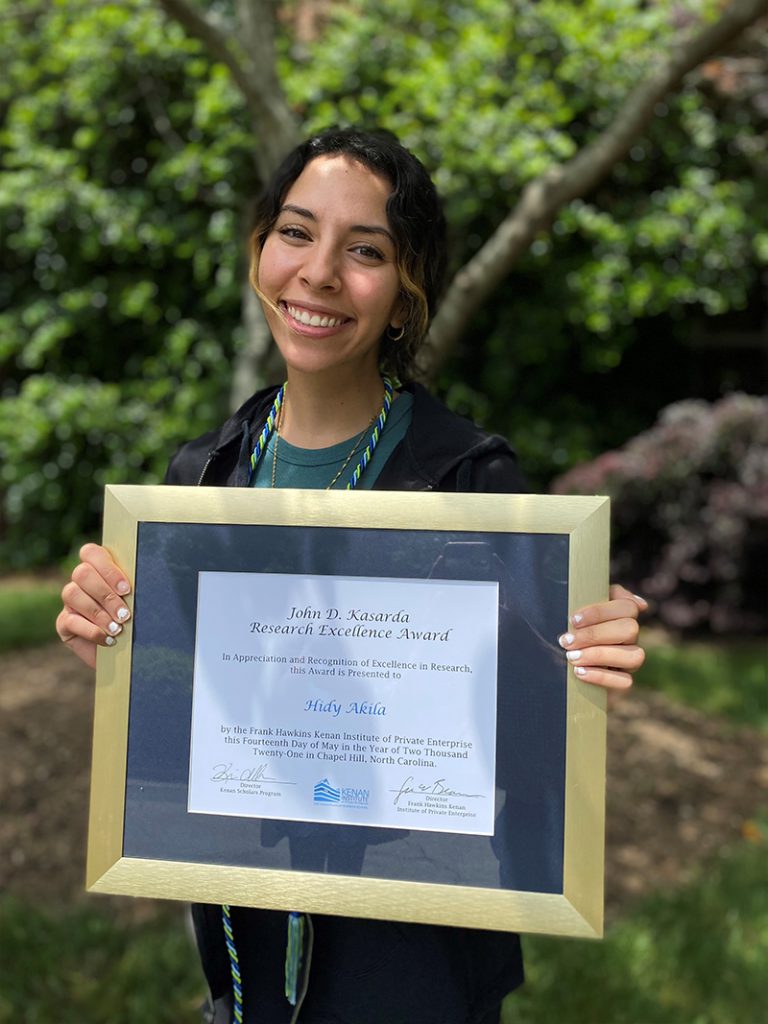 Hidy Akila
John D. Kasarda Research Excellence Award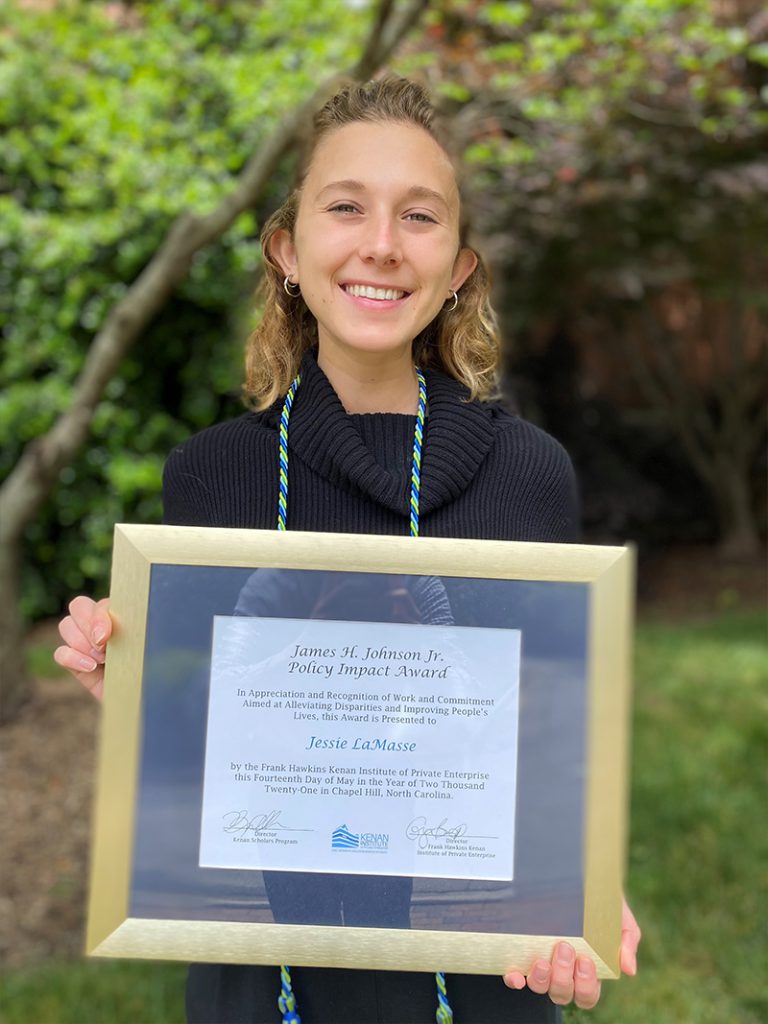 Jessie LaMasse
James H. Johnson Jr. Policy Impact Award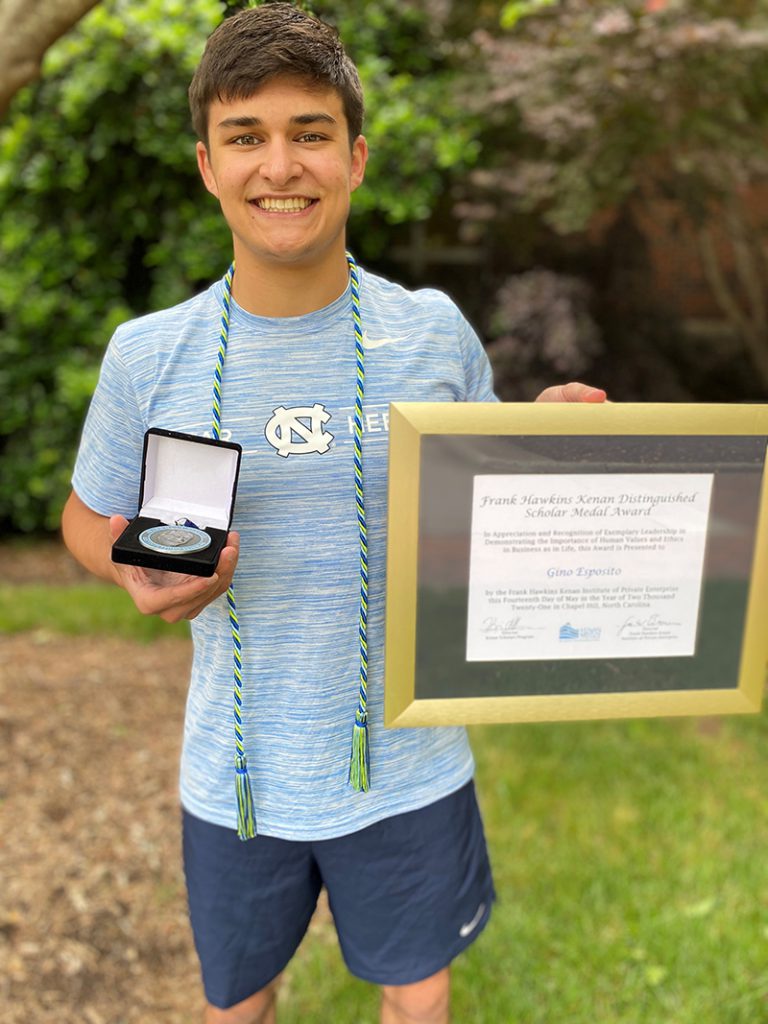 Gino Esposito
Frank Hawkins Kenan Distinguished Scholar Medal Award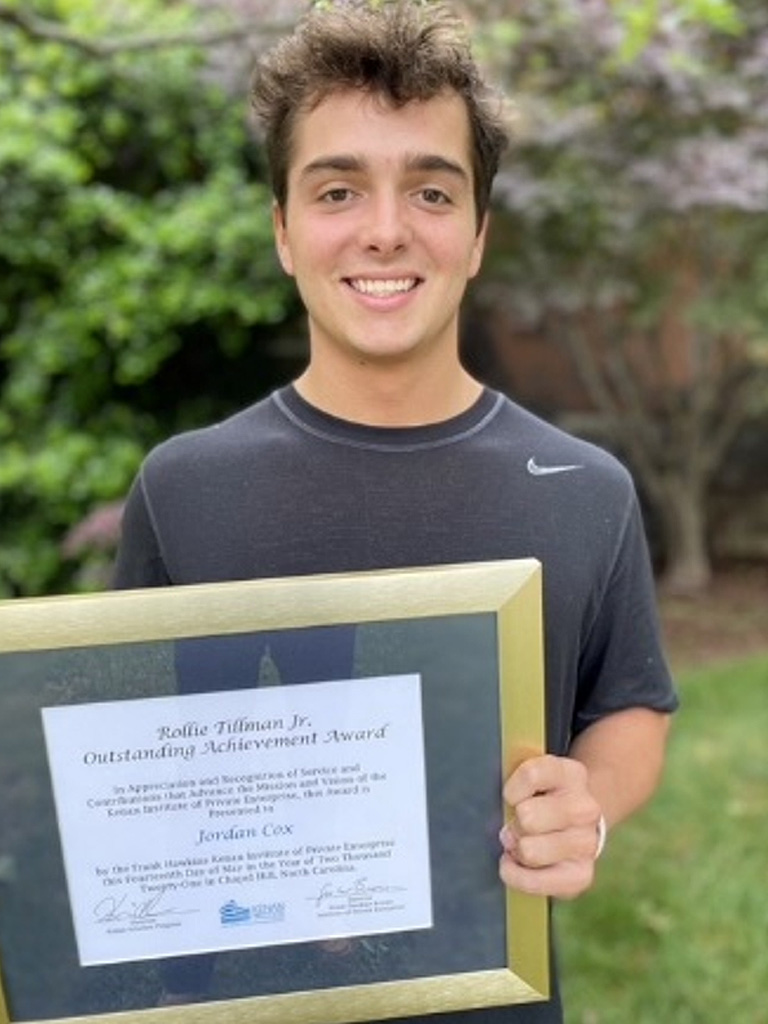 Jordan Cox
Rollie Tillman Outstanding Achievement Award
Kenan Center Lounge, 300 Kenan Center Dr., Chapel Hill, NC